If you are a chain smoker and looking for various methods to quit this habit, then various nicotine pouches are available in the market. Zyn Pouches are among the hot-selling nicotine pouches that are totally free of tobacco and smokeless. However, Zyn Rewards is a promo offer from these pouches company that encourages its users to get multiple benefits for buying and using Zyn Pouches.
In this blog, we will discuss the Reward Points by Zyn, methods of using these rewards, Promotional offers and codes, and flavors in which Zyn Pouches are available that will help you in quitting the smoking habit.
What are the Zyn Rewards?
Zyn Pouches has applied a great branding and marketing strategy for selling their nicotine pouches. One of the is Zyn Rewards, which actually gives multiple rewards to the customer upon using these pouches. In this customer loyalty program, whenever a customer buys a nicotine pouch, he gets some reward points.
If you are a regular buyer of these pouches, you can avail of points each time you buy those pouches. After getting a lot of points, you can use those points for buying different Zyn Products and merchandise. Meanwhile, the person whose age is above 21 years, can register himself in this loyalty program.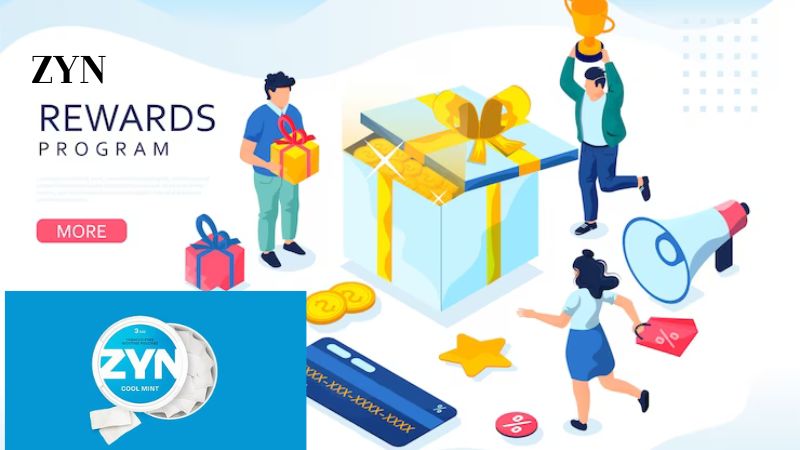 Zyn Pouches:
Zyn Pouches are basically little bags of nicotine that are wrapped in packets of different sizes. Usually, people who have a bad habit of smoking use these pouches to leave the addiction. However, they also succeed in doing so in most of the cases. In these pouches, you can find a slight amount of nicotine and there is no use of tobacco in these pouches.
Moreover, these pouches are spitless and smokeless. Whenever you have the desire to smoke a cigarette, you just have to keep a pouch inside his mouth over the gums and under the lips. Soon after keeping this pouch in your mouth, your desire to smoke will vanish.
That is why these pouches are helpful in quitting smoking and other addictive habits. In the United States of America, a person needs to meet the age criteria for using these pouches, and that is a minimum of 21 years.
How to increase your Zyn Rewards?
Let us now discuss the methods of increasing the Rewards that Zyn Pouches offer when someone buys their products.
First of all, the easiest method to increase your points is by purchasing Zyn pouches. The more pouches you buy the more points you earn. If you are regularly purchasing these pouches, your reward points will keep gathering.
Another easy method to earn these points is by referring these pouches to your friends and family members. If anyone buys these pockets you will automatically point. Moreover, you can get these points if you enter free codes in multiple offers that this Zyn pouch provides to the customer. By doing so you can get 25 reward points.
In addition, you can also get Reward Points by filling out the surveys that the company asked you to fill out. These surveys are actually a way of getting feedback from the customers and knowing about the things that are lacking in their products. However, these surveys actually help the brand to improve the quality and quantity of their products.
You can also get reward points if you attend the events that the Zyn company holds. However, these events can be a musical night, any sports event, or any marketing Gathering. So if you attend these events it will not only show your loyalty to the brand but also earn you valuable reward points that you can later use to enjoy discounts and buy official merchandise of this brand.
How can you Redeem your Zyn Rewards?
If you have collected enough points, you can exchange them for rewards through the Zyn Rewards program. The available rewards are usually free nicotine pouches, t-shirts, hats, and jackets with the Zyn logo on them. Moreover, You should frequently visit the website to see the opportunities to get reward points.
One of the most desirable rewards that you can get is the Zyn Starter Kit. It comes with various flavors and strengths of Zyn pouches plus a carrying case branded with their logo. This kit will let you try out different kinds of pouches so that you can find your preferred flavor.
The bottom line is that the loyalty program allows users to get incentives by merely using nicotine pouches from this brand. By making use of all methods to accumulate points, customers can maximize their rewards and enjoy being loyal users of this product at its best.
Promotional codes to buy Zyn Pouches:
Before you go ahead and make a purchase, it's worth taking a moment to search for promo codes or discount codes that can help you save some cash. Rest assured that the company often provides such promotional codes for their customers on their social media pages or coupon websites. To find these promo codes for Zyn pouches, the easiest way is to start searching for their social sites on Twitter, Facebook, and Instagram.
You need to keep tabs on them so that you do not miss out on any updates regarding deals or promo codes. By using these codes while making your purchase of Zyn products, you can significantly reduce the cost of your order – so go ahead and give it a try.
Many platforms like Coupons.com and RetailMeNot are other excellent resource to find Zyn's promo codes. Additionally, These platforms gather all the recent sales and offers from various retailers including Zyn. By typing "Zyn promo code" in the search bar of these sites, one can quickly get several discount codes that will be useful while making a purchase.
Besides using various promo codes from the brands, you can join the loyalty program which allows them to get points whenever you buy their products online or from the retail shop. Later, they can redeem those points to get multiple benefits.
Where to Buy Zyn Pouches to Earn Zyn Rewards?
As a regular user of Zyn nicotine pouches, you should try the best ways to buy it. These tobacco-free packets come in various flavors and strengths of nicotine. People use these pouches instead of smoking due to their simplicity and privacy.
Many ways are possible to buy these pouches from the market. However, the online buying of these pouches is simple and has many benefits like you can earn Zyn Rewards points. Shopping for Zyn pouches online has numerous benefits. Firstly, you can purchase them from your room and do not need to go outside. But you can also buy them from any store nearby your location.
How many Flavors are there of Zyn Pouches?
As we discussed earlier, Zyn nicotine pouches are used to quit smoking habits. However, these pouches are available in several flavors, making them suitable for everybody's preferences. The variety of flavors is; coffee, citrus, cinnamon, Wintergreen, spearmint, and peppermint. Every flavor carries its own distinct taste and smell.
Among these flavors, Wintergreen comes with a minty taste. Spearmint flavor pouches have more sweetness if we compare it with peppermint flavor. Therefore, if you like mild tastes, you should try spearmint. sweeter than peppermint and ideal for those who prefer milder tastes. Coffee flavor has its own taste and is great for coffee lovers. whereas Cinnamon comes with spicy notes that work well if you like some heat in nicotine pouches. Citrus flavor has fruity and refreshing notes best suited to people who have a sweet tooth.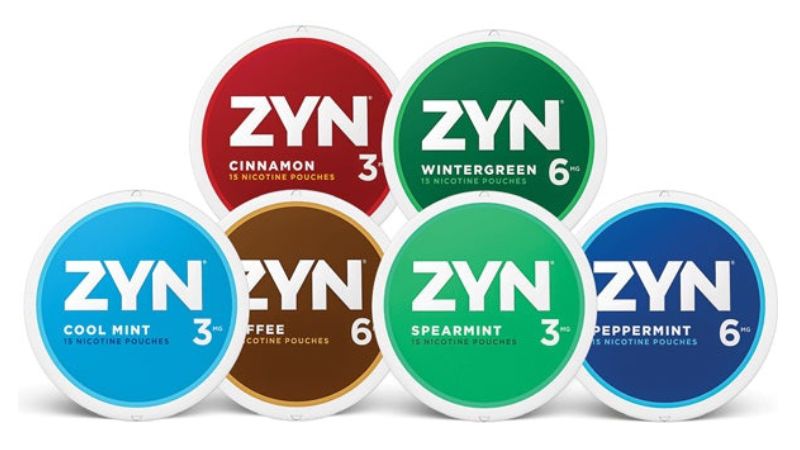 FAQs
What are the rewards for Zyn?
There are different rewards that you can get while purchasing the Zyn pouches.
First of all, you can buy Zyn products at a discount if you have Rewards Points.
You can also buy official merchandise like shirts and Jackets from the Zyn Brand.
Gift Cards that can be used on Airbnb, Uber, iTunes, and Amazon products and services.
Moreover, you can buy various tech gadgets like Sonos Speakers and Air Pods, etc.
How long does it take Zyn to send rewards?
It can take up to 4 to 6 weeks for Zyn to send your rewards points. However, you should also keep in mind that there is a time limit also to using these award points for getting different discounts and benefits.
How much sugar is in Zyn?
The right amount of sugar depends on the product that you are consuming. In Zyn beverages, you can find a sugar content of around 2 grams in a single serving. However, this amount can be lesser or greater in other products of this company.
What are Zyn pouches made of?
In a single pouch, you can find various ingredients like Sweeteners, fillers, stabilizers, Nicotine, pH Adjusters, and various types of flavors.
Our Opinion:
Zyn Rewards is a great business marketing strategy that allows its users to benefit from it. Moreover, they can use these reward points to buy different other things, like AirPods and speakers. One can maximize his points by purchasing the Zyn Pouches, referring the product to his friends, and attending different types of events by the Zyn Brand.